Small Desk: £175 p/m
Medium Desk: £200 p/m
Large Desk: £225 p/m
(includes storage locker)
Offices: POA
Costs are inclusive of VAT and bills.
Workspace
Join our creative community.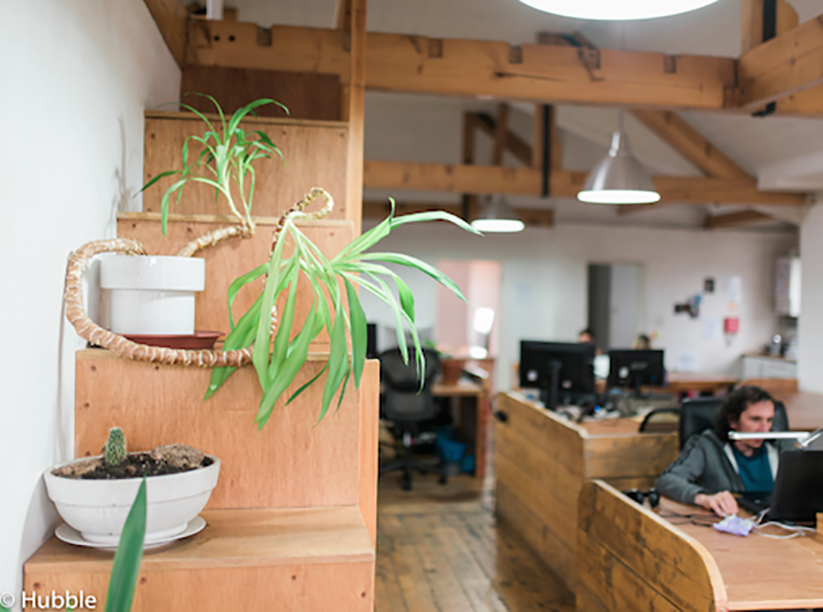 Four Corners is home to over 25 freelancers and small businesses, who enjoy affordable workspace with access to our film and photography production facilities. Our 5-floor building offers both desks and private office spaces, with potential for rental of a whole floor.
CO-WORKING
Located at the top of our building, this combined desk and studio space features a vaulted, double-height ceiling with original wooden beams and good natural daylight.
A relaxed co-working environment for photographers, filmmakers and other creatives.
Convenient East London location benefitting from excellent transport links
Roof terrace with panoramic views of the City
Photography studio
Membership to our darkrooms
Shower & toilets
Open-plan kitchen
Wireless broadband
24hr access
On-site manager and weekly cleaner
Reception
Fixed business address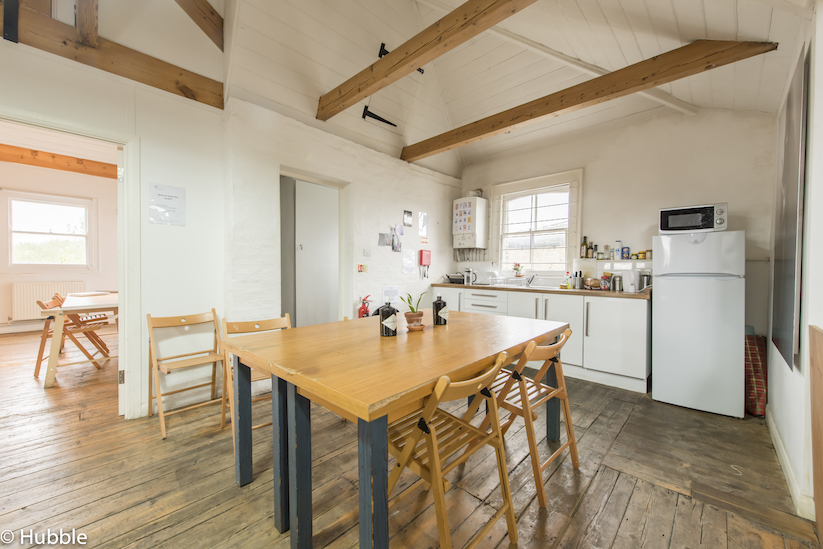 OFFICE SPACE
Modern, ground-floor offices with garden views. Perfect for start-ups and small businesses.
Convenient East London location benefitting from excellent transport links
Bright, with large windows and direct access to our lovely garden
Kitchen and toilet
Wireless broadband
24hr access
On-site manager and weekly cleaner
Welcoming reception and gallery area
Fixed business address