Weekly Booking Rates:
Student: £825 + VAT
Not for Profit: £900 + VAT
Commercial: POA. Daily Rate: POA
Gallery
A bright and open space in the heart of Bethnal Green. Groundfloor entrance with level access.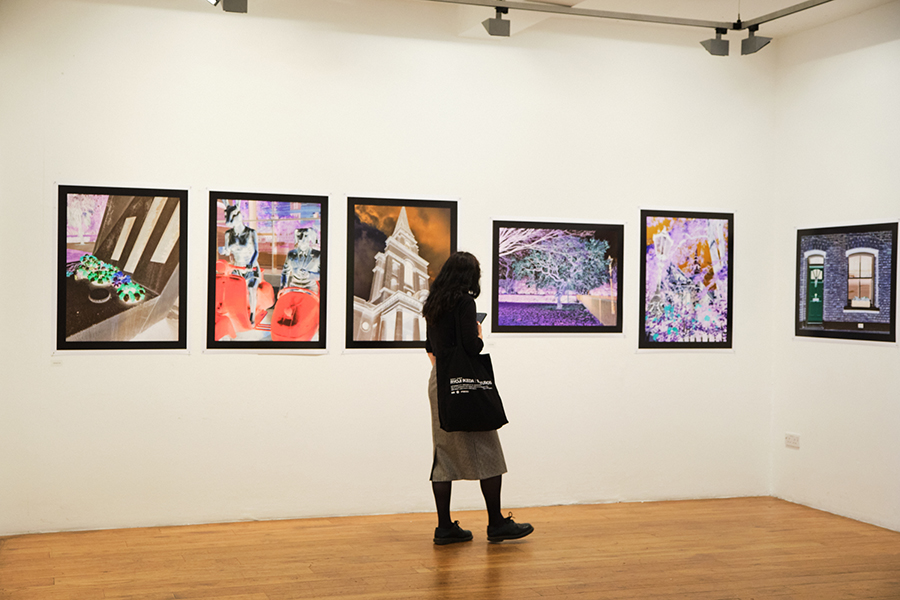 Alongside our own curated exhibitions, we offer some of the most affordable gallery hire rates in East London.
Just down the road from Bethnal Green tube station, we are in easy walking distance of Brick Lane, Shoreditch and Hackney. Our gallery is fully air-conditioned with level access.
With 35 meters of wall space and a 200 person capacity, it's perfect for group exhibitions, as well as performances, book launches, private events and rehearsals.
---
HOW TO BOOK
There are two options for external groups looking to hold film and photography exhibitions in our gallery:
Dry Hires
Collaborative Exhibitions
DRY HIRES
A dry hire is the most common choice for those looking to hold an exhibition in the gallery.
It includes use of the gallery space and invigilation for a set fee, and you will be responsible for the curation, marketing, installation and de-installation of the exhibition.
You can find further details in our Gallery Hire Guidelines.
If you are interested in booking a dry hire exhibition, please send an email outlining the exhibition idea, the artists and curators/organisers involved, some images of the work, and the dates you are interested in, to info@fourcornersfilm.co.uk.
COLLABORATIVE EXHIBITIONS
We also welcome collaborative exhibition proposals that align with our curatorial statement, or draw inspiration from our archives.
For examples of our work, please visit the What's On and Past Exhibitions pages on our website. You can also explore Four Corners Archive here.
We offer support in kind to collaborative exhibition partners in delivering exhibitions. For past collaborations, this has included curatorial, installation, and marketing support.
We may also offer to develop joint fundraising bids. As Four Corners is a registered charity and receives no core funding, all of our projects, both in-house and collaborative, must be fundraised for.
If you would like to discuss a project, please get in touch, and we can send you a collaborative exhibition proposal form.
---
CURATORIAL WORKING GROUP
All exhibition proposals, dry hire and collaborative, are reviewed by Four Corners' Curatorial Working Group, which includes staff and board members. The group meets on a regular basis throughout the year, and can consider proposals for exhibitions taking place in 2023 - 2025.
---
Please note that we are not a commercial gallery and can only provide limited support with the sale of work.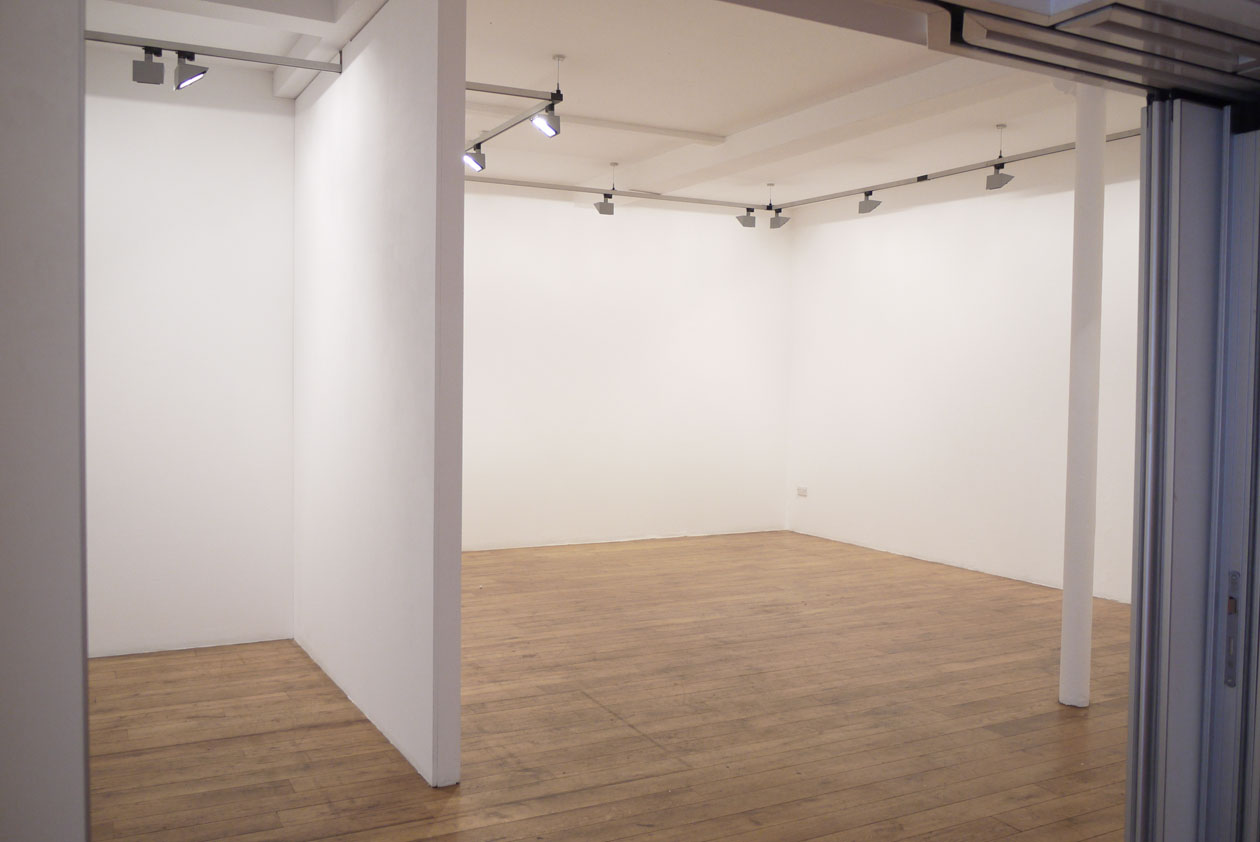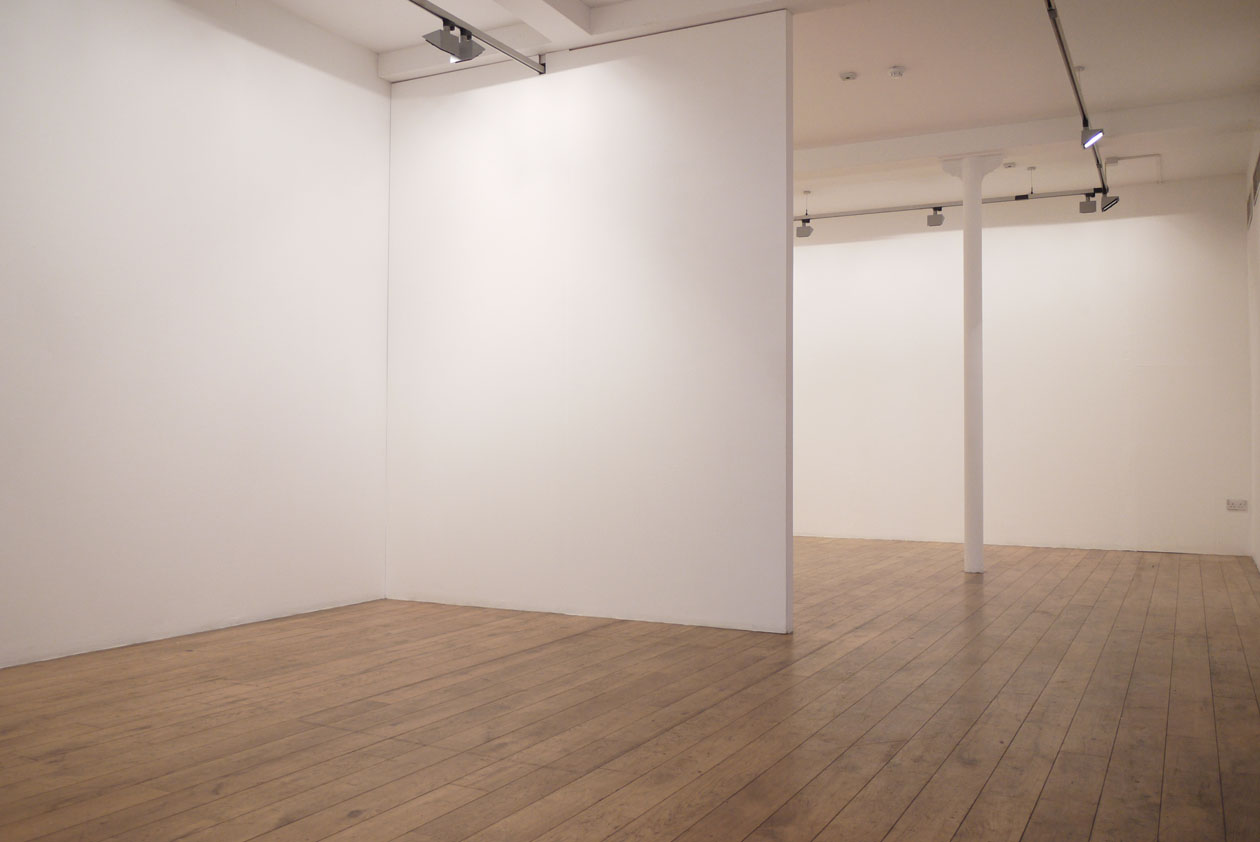 FREQUENTLY ASKED QUESTIONS
What is the capacity of the gallery?
The gallery can facilitate up to 200 people standing or 40 seated. However as visitors usually come and go during the course of an evening you may invite more than this number of people to your event.
When hiring the gallery for an exhibition can we have evening/ weekend events?
You are welcome to host events in the gallery during opening hours (11am - 6pm, Tuesday - Saturday). During your hire we will stay open until 9pm on the chosen day of your private view or launch event. Additional evening events are subject to availability and a fee.
What deposit do I have to pay? Is it refundable?
To secure your booking a 25% deposit of the final amount is required. This is refundable if the booking is cancelled up to two calendar months before your hire.

For exhibitions where work will be hung on walls, an additional £150 deposit will be taken, fully refundable if the gallery is returned in reasonable condition.
Do we have to clean up/re-paint etc the space after our hire?
Four Corners will make good and paint the gallery after your exhibition ends. However, we generally expect the spaces to be returned to us in a clean and tidy fashion, with screws removed from walls.

Any damage considered excessive will be deducted from your deposit. We will detail specific requirements after discussion with you in your hire agreement.
Do you provide invigilation/staff to help?
The reception at Four Corners is occupied during our opening times so visitors to your exhibition will be able to gain access. If you require anything above this then we recommend that you provide your own invigilators/support staff. Please contact us if you would like us to arrange this for you.
Do you provide technical support?
AV support can be arranged at an additional cost by prior arrangement.
When hiring the gallery for an exhibition is there a private view included in the price?
If you hire for a week or more then a private view (6-9pm) is included in the price.
I want to change the look of the space, is this possible?
We are open to all suggestions but any changes to the space must be agreed and discussed with Four Corners in advance.
Do you provide a bar and other refreshments?
Four Corners is unlicensed but you can give your guests refreshments and our reception desk doubles very nicely as a bar. Please contact us to discuss your needs and we can suggest some local suppliers.
When do I have to pay the final balance?
The outstanding balance is required two calendar months in advance of the booking. The full balance is required at the time of booking for hires less than two calendar months away.
When does my exhibition week hire run from and until?
The weekly hire runs from 10am Tuesday until 1pm Monday. This allows for the repair of the gallery before the next exhibition.
Does my exhibition week hire include weekend opening?
If you hire for a week or more then Saturday opening is included. Please note we are closed on Sundays and Mondays.
Can you promote my event?
We can provide some limited promotion for external events: a listing on the 'What's On' section of our website and one social media post across our platforms. You will need to provide us with details of your event at least two weeks in advance.
Do we have to/can we use your logo in our marketing?
As external hires aren't part of our programme this isn't necessary, however you can link to Four Corners' website or social media pages during the promotion of your event. If you would like to use our logo, please get in touch and we can send you the files.
Do you have equipment we can use?
We have display and audio equipment available to hire as well as a range of film equipment. We also have a selection of plinths which you can use free of charge. Please contact us to discuss your specific needs.
Is there parking on site?
We do not have dedicated parking but there is metered parking available on Roman Road and surrounding area, or free parking towards Victoria Park.