Four Corners Archive
Exploring East London's radical film and photographic heritage.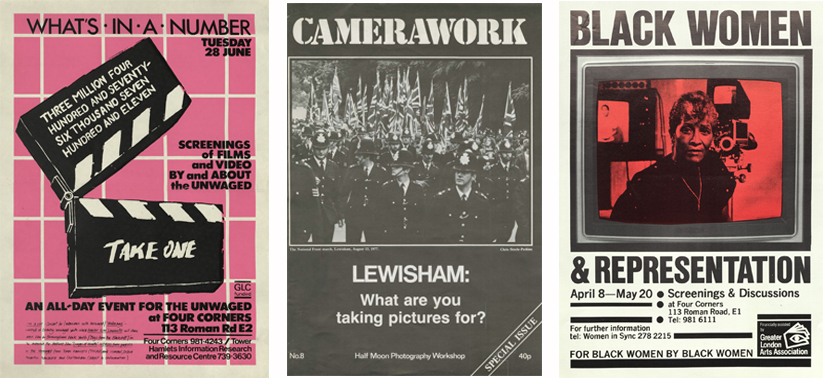 Four Corners Archive comprises the early work of Four Corners and the Half Moon Photography Workshop (later Camerawork), from 1972-1987. Emerging out of the 1970s community arts movement, these neighbouring organisations championed socially-engaged, experimental approaches to filmmaking and photography.
Our digital archive brings together Four Corners' films, Half Moon Photography Workshop's touring exhibitions and a complete set of Camerawork magazine, alongside a growing collection of new research, donated material and oral history interviews.
If you are interested in donating material, please get in touch.
---
PARTNERS
Four Corners Archive Project began in 2016 with a grant from the Heritage Lottery Fund. We worked with an incredible team of 51 volunteers to create the digital archive, which launched in summer 2018 alongside an exhibition and events programme. The physical archive is currently housed at the Bishopsgate Institute.