Annual membership: £50 / £30 (concs)

Member booking rates:
B&W per 4 hours: £25.00
Colour per 4 hours: £30.00
Darkrooms
Our darkrooms first opened in 1978 and are still going strong.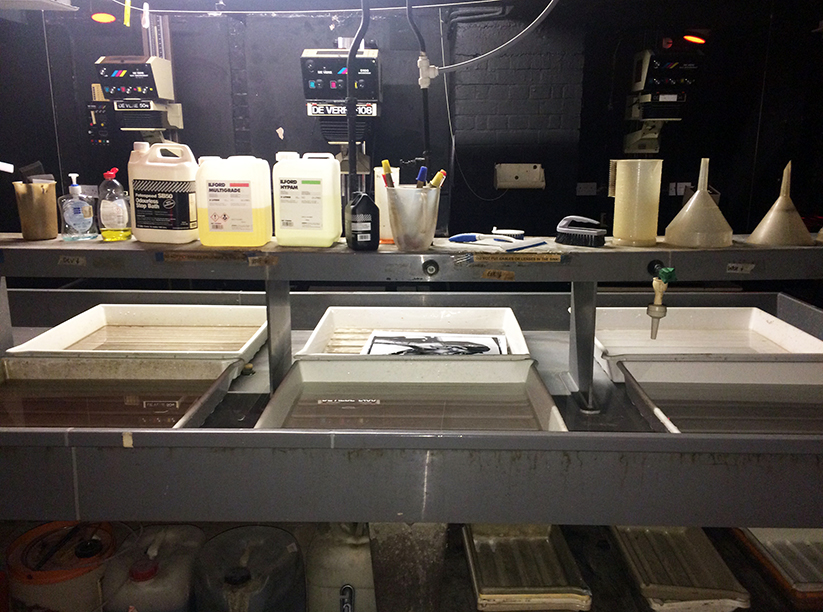 Today, our professional facilities are used by students and experienced printers alike.
Explore print processes, develop your latest project, and meet other analogue enthusiasts.
FACILITIES INCLUDE:
Traditional black and white darkrooms.

32" RA4 colour print processor.

10 DeVere enlargers (35mm to 10×8 negative formats)

Equipment to aid users with limited mobility.

Labyrinth Photographic share the space, so darkroom members work alongside highly experienced professional printers.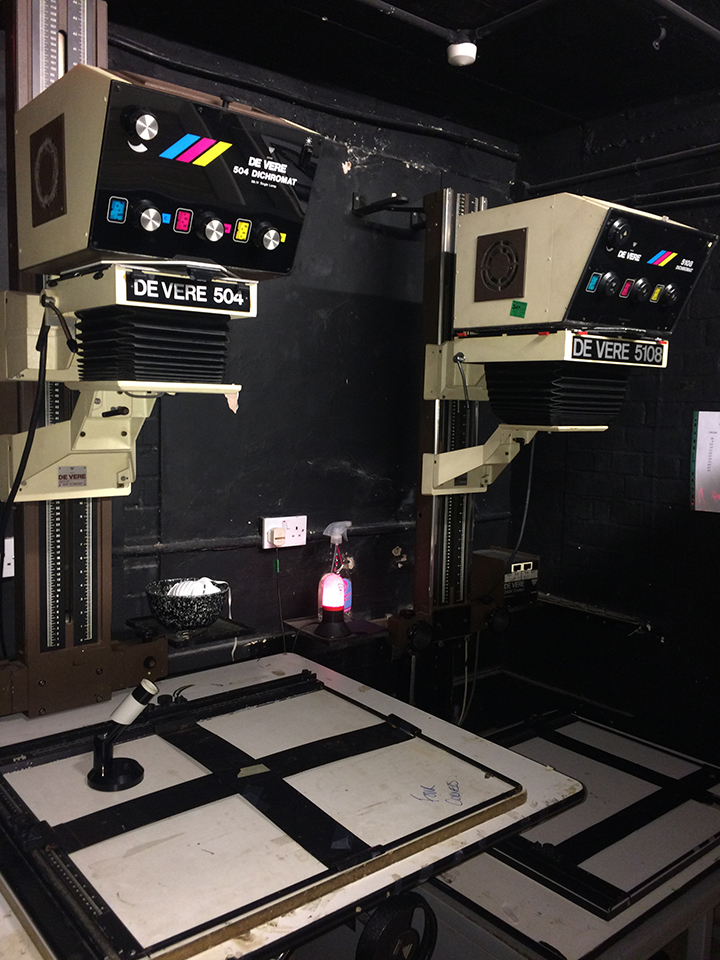 MEMBERSHIP
To use our darkrooms you will need to become a member and have a short induction. Inductions can be booked by appointment.
Annual membership: £50 / £30 (concs)
Membership includes:
15% discount on all pro services at Labyrinth Photographic
30% discount on all pro services at Bayeux
5% discount on paper and 10% discount on film and chemicals at Silverprint
10% discount on Four Corners film facilities hire
20% discount on Four Corners studio hire
Concessionary Gallery Hire Rates
5% discount on Camerawork and Four Corners publications
Invitations to Four Corners exhibition tours, talks and events
Discounts for longer hires
5 sessions or 5 days for the price of 4 if you pay in advance
Sessions or days can be used anytime within your membership period
Significant discounts are available on long term hires
FREQUENTLY ASKED QUESTIONS
When can I have an induction
30 minute darkroom inductions are held on the first Saturday of the month but can be flexible in some circumstances. Inductions must be booked in advance. Please call 020 8981 6111 to book.
What chemistry is supplied?
Multigrade Dev, Stop & Fix is provided for traditional B&W printing which is included in the session fee.
Do you provide chemistry for alternative processes?
Liquid emulsion, Lith, Toners and Antiquarian processes etc, can be used in the darkroom but members need to bring these chemicals with them.
What size masking frames do you supply?
We provide 2 blade, Beard masking frames up to 20x24 inches.
What are the biggest trays available for black and white printing?
Max B&W trays/print size 20x24 inches.
What type of colour processor do you have?
32 inch Autopan RA4 colour print processor. Dry to dry in 4.5 minutes.
What is the maximum colour print size?
Max Colour print size 30x40 inches (using Kodak corners).
What is covered in the session fee?
We supply everything except negatives and paper.
How can I pay?
Darkroom hire can be paid in advance by bank transfer.
Can I book on the day?
To guarantee a place, it's best to book darkroom sessions at least 24hrs in advance.
Is there a cancellation fee?
A 100% cancellation fee is charged against all NO SHOWS.